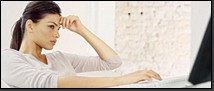 Is SEO PRO for me?...
Well, ask yourself these questions:
1. Do I need a lot of extra business from having an extreme lift in free exposure from the search engines?
2. Am I either unwilling or unable to do my own Search Engine Optimisation?
3. Have I shopped around and am satisfied with SEO PRO's approach and low prices?
Check out our DIY Consultancy, Full Service and Sure Top10 packages. We have something for every SEO need.